Affordable Local Apple Mac Repair Call-Out Service Covering Walthamstow
Are you looking for a trustworthy and established repair company? Then look no further. iFixExpress is only a call away offering a local, cost effective Macintosh repair/support service that are reliable and guaranteed.We can act swiftly and in many cases be with you within a couple of hours.
iFixExpress offer specialist Macintosh repair and support consultancy to Macbook, iMac, and Mac Pro user throughout Walthamstow, London. We offer a call out services usually 7 days a week across the capital and our technicians have years of experience in the Apple repair business.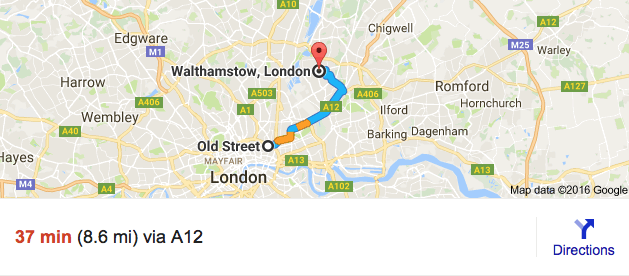 iFixExpress is your local cost effective on-site repair and support specialist for everything Apple Macintosh, we provide technicians daily from our base in central London or Dartford direct to your door. We have over 10 years experaince in the repair sector and are able to dispatch a technician to anywhere in Walthamstow the very same day, and at the most competitive prices around.
Local We Come To You Express Macbook & iMac Repair & Support Services
Tel: 0845 8340933 Ext 7 (local call rate) – 7 Days a Week till 12am
Macbook and iMac Data Recovery / Hard Drive Upgrades and Installation
Macbook Screen Replacement and Repair
Macintosh Business and Residential Support Solutions within Walthamstow RM1
Vintage OS X Upgrades available including 10.6 Snow Leopard, and 10.5 Leopard
No Fix, No Fee Service