Macbook Repair
Macbook Repair Services: When it comes to the Macbook, Macbook Pro and Macbook air we are able to offer a wide range of repair and support services at a price you can afford in London and Essex.
(OUR PRICES ARE ALWAYS CHANGING FOR THE BETTER – SO CONTACT US TODAY FOR THE MOST COMPETITIVE  SERVICE).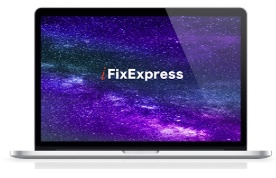 There no waiting around for days for an appointment and our team is reliable, and ready to provide a high standard of service just when you need it most. Macbook A1286, A1181, A1226, A1212, A1150, and A1342 repair in London, and Essex.
Our iFixExpress ® Certified Technicians are made of the best people in the business. We do are ery best to track down and implement Macintosh Certified Technicians, Apple support professionals, as well as some of the best self trained Apple experts. We have a large network of professionals ready to assist daily for problems you may be having with your Macbook, Macbook Pro, or Macbook. We provide a wide range of repair solutions including keyboard replacements, data recovery, and glass screen unibody panel replacements. We can also asset with OS support for iPhone, and iPad intergration with the macbook and Apple's iCloud. We can also assist with Apple TV setup and trouble shooting when connection to your iTunes library on your Macbook. If its setting up an email account properly, converting MP4 or MP 3files, if its a wi-fi network ins sue/ connectivity problem with airport then we are here to help.
 Macbook Model numbers:
| | | | | | | |
| --- | --- | --- | --- | --- | --- | --- |
| MA254*/A MA255*/A MA472*/A | MA699*/A MA700*/A MA701*/A | MB061*/A MB062*/A MB063*/A | MB061*/B MB062*/B MB063*/B | MB402*/A MB403*/A MB404*/A | MB402*/B | |
| | | | | |
| --- | --- | --- | --- | --- |
| MA463*/A or MA464*/A; MA600* or MA601*; MA092*/A | MA609*, MA610*, or MA611*/A | MA895*, MA896*, or MA897* | MA895*/A, MA896*/A, or MA897*/A | MB133*/A, MB134*/A, or MB766*/A |
| | | | | |
| --- | --- | --- | --- | --- |
| A1237 | A1304 | A1370 (11″), A1369 (13″) | A1370 (11″), A1369 (13″) | A1465 (11″), A1466 (13″) |
| | | | | | | |
| --- | --- | --- | --- | --- | --- | --- |
| | MB470*/A, MC026*/A or MB604*/A | MB990*/A, MB991*/A, MC118*/A, MB985*/A, MB986*/A, or MC226*/A | MC374*/A, MC375*/A, MC371*/A, MC372*/A, MC373*/A or MC024*/A | MC700*/A, MC724*/A, MC721*/A, MC723*/A, or MC725*/A | MD311*/A, MD313*/A, MD314*/A, MD318*/A or MD322*/A | MD101*/A, MD102*/A, MD103*/A or MD104*/A |
We cover all models of the Macbook in London and Essex for repairs and support.  Thee are not too many things that go wrong with MacBooks, but there are some known faults that plagued certain models of the Macbook and Macbook Pro.
Macbook Screen Repair Replacement London
Macbook Data Recovery and Hard Drive Replacement 
Macbook Inverter Replacement 
Ram Upgrades and Vintage OS X Upgrades
Keyboard Replacement
Tracker Pad Replacement
Internal Magsafe AC Replacement
Macbook Unibody Glass Replacement
Water Damage Dry Out Service
Home, Office Software Support and Windows XP or 7 Integration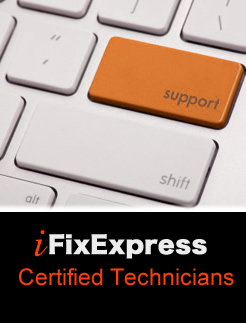 An example of a common issue ison the original Macbook (white)
A1181
model there is a know issue where the screen intermittently goes dark. If you shine a torch on the screen you can still see the picture. This is more than likely an inverter cable issue.  This is more common  in the later A1181 models from 2008 onwards. The most common repairs are battery replacement, hard drive replacement, and ram upgrades. We also are able to track down vintage OS software for upgrades. OS X versions like Tiger 10.4, Leopard 10.5, and Snow Leopard 10.6. If its support or a repair for the Macbook, Macbook Pro (
also unibody
), or Macbook Air your after at a great price then contact us today. We are also able to offer advice on Microsoft Windows integration via boot camp or other third party software. We can support you and your Macbook with any issue you may require.
Mobile Service Areas For Macbook Repair : Blackheath SE3, Camberwell SE15, Charlton SE7, Eltham SE9, Kensington SE11, Leiwsham SE13, Peckham SE15, Walworh SE17, Crystal Palace SE19, Dulwich SE21, Forest Hill SE23, South Norwood SE25, West Norwood SE27, Thamesmead SE2, Balham SW12, Mortlake/East Sheen SW14, Streatham SW16, Wandsworth SW18, Raynes Park SW20, Mayfair, Marylebone, Soho W1, Acton W3, Ealing W5, Hanwell  W7, Maida Vale, Warwick Avenue W9, Notting Hill, Holland Park W11, Kensington W8, Ladbroke Grove, North Kensington W10, Shepherd's Bush W12, Brockley SE4, Catford SE6, Deptford SE8, Greenwich SE10, Lee SE12, New Cross SE14, Rotherhithe SE16, Woolwich SE18, Anerley/Penge SE20, East Dulwich SE22, Herne Hill SE24, Syndenham SE26, Pimlico/Belgravia SW1, Chelsea SW3, Earl's Court SW5,  Knightsbridge, Northwood HA6, Stanmore HA7, Edgware HA8, Romford RM1, Chadwell Heath RM6, Rush Green RM7, Becontree Heath RM8, Dagenham RM10, Hornchurch RM11, Elm Park RM12, Rainham RM13, Upminster RM14, Grays RM17, Tilbury RM18, West Thurrock RM20, Purfleet RM19, East Finchley N2, Finchley N3, Islington N1, Finsbury Park N4, Highbury N5, Highgate N6, Holloway N7, Crouch End N8, Edmonton N9, Muswell Hill N10, New Southgate N11, South Kensington SW7, Stockwell, Brixton SW9, Battersea SW11, Barnes SW13, Putney SW15, Bluewater DA9, Lakside RM20, Tooting SW17, Wimbledon SW19, Brixton SW2, Clapham SW4, Fulham SW6, South Lambeth SW8, West Chelsea SW10, West Kensington W14, Hornsey N8 , Kilburn NW6, Mill Hill NW7, St John's Wood NW8, The Hyde NW9, Croydon CR0, Bexley DA5, Bexleyheath DA6, Ilford IG1, Gants Hill IG2, Seven Kings IG3,  Redbridge IG4, Clayhall IG5, Barkingside IG6, Chigwell IG7, Woodford Green IG8, Loughton IG10, Barking IG11, Wembley HA0, Harrow HA1, Wealdstone HA3, Ruislip HA4, Pinner HA5, North Finchley N12, Palmers Green N13, Southgate N14, South Tottenham N15, Stamford Hill N16, Tottenham N17, Edmonton N18, Archway N19, Totteridge N20, Winchmore Hill N21, Wood Green N20, Camden NW1, Cricklewood NW2, Hampstead NW3, Hendon NW4, Kentish Town NW5, West Hampstead NW6, Colindale NW9, Willesden NW10, Golders Green NW11, Whitechapel E1, Shoreditch E2, Bow E3, Chingford E4, Clapton E5, East Ham E6, Stratford E7, Hackney E8, Hackney Wick E7, Leyton E10, Leytonstone E11, Ilford E12, Plaistow E15, Docklands E16, Walthamstow E17, South Woodford E18, Stratford E20, Manor Park E12, Whitechapel/Stepney E1, Forest Gate E7, Homerton E9, Plaistow E13, Bethnal Green E2, Isle Of Dogs E14, North Woolwich E16, Waterloo SE1, Enfield EN1, Barnet EN5, Brent Cross NW4, West Ealing W13, Bayswater W2, Chiswick W4, and Hammersmith W6.