Macbook Screen Repair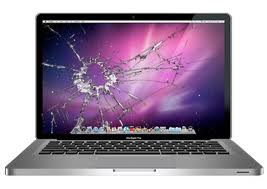 iFixExpress offer Macbook Pro, Macbook Air, and Macbook screen repair services. Have you been quoted an unrealistic price for a screen repair or replacement on your Macbook? We are able to repair you Mac screen at a fraction of the cost as our iFixExpress ® Certified Technicians can rebuild the screen in most cases with brand new parts.
If you have been along to Apple direct you will have realised that the only option on offer with the macbook screen repair  is a full screen replacement. While this is the only option in a minimal amount of cases, in most cases the screen can be rebuilt with a new LCD, or LED panel. In a lot of cases when it comes to the Macbook unibody 13:, 15, or 17″ its only the glass that has been cracked. In this case we are able to remove the old broken glass panel that is glued into the screen panel and replace it with a fresh spanking new one. many companies will not replace the glass due to the health and safety aspect  of shattering glass. We use a unique  procedure to carry out this kind of repair, and we can have this done usually the very same day or within 24 hours.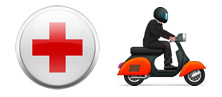 Macbook With Intermittent Dark Screen: Other popular kinds of screen repairs we carry out are on the white and black Macbook A1181 models (pre-unibody models 2006 – 2008). Are you finding that your old Macbook screen keeps going black when you move the screen up and down? If you shine a light on the screen can you still see the desktop? If the answer is yes your more than likely experiencing a damaged inverter cable or inverter itself.With some of the MacBooks pre 2008 this is very common. In most cases this problem can be corrected with a replacement inverter. In a small amount of situations this could also be the backlight that is faulty in the LCD itself, in this case we would need to replace the screen. In an even smaller amount of cases (and we mean very small) it can be the fuse on the logic board or the logic board itself that is playing up. If this is the case we can advise on a couple of different options for macbook screen repair issues.
Same Day Screen Replacement for Macbook and Macbook Pro
Quality Glass Panel Replacement on Macbook Unibody
Replacement Hinges for Macbook Air A1369, A1237 Models
White/Black Macbook Inverter Cable Repalacement A1181
Tracking Of Vintage iBook, Powerbook G4 Laptop LCD Panels
Mobile Macbook Screen Repair throughout London, Essex
Macbook Pro MA896LL – Models A1226, A1150 nVidia Replacement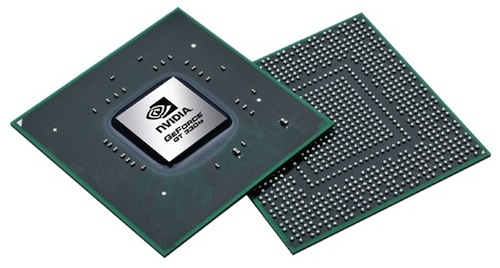 Macbook Pro Vertical Lines or Black Screen: If However you have a Macbook Pro pre unibody model (Macbook pro with silver keys models A1226, A1150) and you are experiencing vertical coloured lines down the screen, or that when you power on your Macbook pro you hear a chime and the screen stays black this is more than often not a macbook screen repair issue, but a nVidia graphics chip (8600M GT) issue . Unfortunately the chip is attached to the logic board itself. This is very common on the pre unibody Macbook pro models. For a period of 4 years from new Apple extended the warranty on these models for a free repair (replacement logic board). Unfortunately for many this extended warranty has now expired leaving them with the costly option of a complete logic board replacement. That is of course that your models logic board is still available  and not classed as a vintage Mac. If you are experiencing this issue there is still hope. We are able to track down vintage logic boards, but more importantly we are able to repair the logic board itself with a new graphics chip. Please get in touch to discuss prices, and option. Please have your serial number to hand.
Mobile Service Areas for Macbook Screen Repair : Syndenham SE26, Pimlico/Belgravia SW1, Chelsea SW3, Earl's Court SW5,  Knightsbridge, South Kensington SW7, Stockwell, Brixton SW9, Battersea SW11, Barnes SW13, Putney SW15, Tooting SW17, Wimbledon SW19, Brixton SW2, Clapham SW4, Fulham SW6, South Lambeth SW8, West Chelsea SW10, Balham SW12, Mortlake/East Sheen SW14, Streatham SW16, Wandsworth SW18, Raynes Park SW20, Mayfair, Marylebone, Soho W1 Acton W3, Eailing W5, Hanwell  W7, Maida Vale, Warwick Avenue W9, Notting Hill, South Woodford E18, Stratford E20, Manor Park E12, Whitechapel/Stepney E1, Forest Gate E7, Homerton E9, Plaistow E13, Bethnal Green E2, Manor Park E12, Isle Of Dogs E14, North Woolwich E16, Waterloo SE1, Enfield EN1, Barnet EN5, Brent Cross NW4, Blackheath SE3, Camberwell SE15, Charlton SE7, Eltham SE9, South Tottenham N15, Stamford Hill N16, Tottenham N17, Edmonton N18, Archway N19, Totteridge N20, Winchmore Hill N21, Wood Green N20, Camden NW1, Cricklewood NW2, Hampstead NW3, Hendon NW4, Kentish Town NW5, West Hampstead NW6, Colindale NW9, Willesden NW10, Golders Green NW11, Whitechapel E1, Shoreditch E2, Bow E3, Chingford E4, Clapton E5, East Ham E6, Stratford E7, Hackney E8, Hackney Wick E7, Leyton E10, Leytonstone E11, Ilford E12, Plaistow E15, Docklands E16, Walthamstow E17, Kensington SE11, Leiwsham SE13, Peckham SE15, Walworh SE17, Crystal Palace SE19, Dulwich SE21, Forest Hill SE23, South Norwood SE25, West Norwood SE27, Thamesmead SE2, Brockley SE4, Catford SE6, Deptford SE8, Greenwich SE10, Lee SE12, New Cross SE14, Rotherhithe SE16, Woolwich SE18, Anerley/Penge SE20, East Dulwich SE22, Herne Hill SE24, Hornsey N8 , Cricklewood NW2, Hampstead NW3, Hendon NW4, Kentish Town NW5, Kilburn NW6, Mill Hill NW7, St John's Wood NW8, The Hyde NW9, Willesden NW10, Golders Green  NW11, Croydon CR0, DA5 Bexley, Bexleyheath DA6, Ilford, Essex IG1,Gants Hill IG2,  Seven Kings IG3,  Redbridge IG4, Clayhall IG5, Barkingside IG6, Chigwell IG7, Woodford Green IG8, Loughton IG10, Barking IG11, Wembley HA0, Harrow HA1, Wealdstone HA3, Ruislip HA4, Pinner HA5,  Northwood HA6, Stanmore HA7, Edgware HA8,  Wembley HA9, Romford RM1, , Chadwell Heath RM6, Rush Green RM7,  Becontree Heath RM8, Becontree RM9, Dagenham RM10, Hornchurch RM11, Hornchurch RM11, Elm Park RM12, Rainham RM13,  Upminster RM14, South Ockendon RM15, Chafford Hundred RM16, Grays RM17, Tilbury RM18, Purfleet RM19, and West Thurrock RM20, Holland Park W11, West Ealing W13, Bayswater, Paddington W2, Chiswick W4, Hammersmith W6, Kensington W8, Ladbroke Grove, North Kensington W10, Shepherd's Bush W12, West Kensington W14, Islington N1,  East Finchley N2, Finchley N3, Finsbury Park N4, Highbury N5, Highgate N6, Holloway N7, Crouch End N8, Edmonton N9, Muswell Hill N10, New Southgate N11, North Finchley N12, Palmers Green N13, and Southgate N14.
We specialise in Macbook screen repair for laptop models and desktop models with lightning fast speed in west, south, east, and north London, We provide this services across London and Essex 7 days a week via our mobile engineers, express courier service, or are walk-in while-u-wait service .You can call us today on 0845 8340933 and key in Ext 7 for our Macbook Screen Repair London team, or use our contact form.